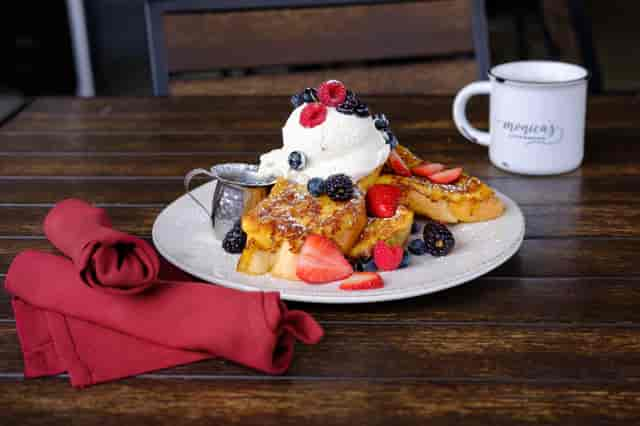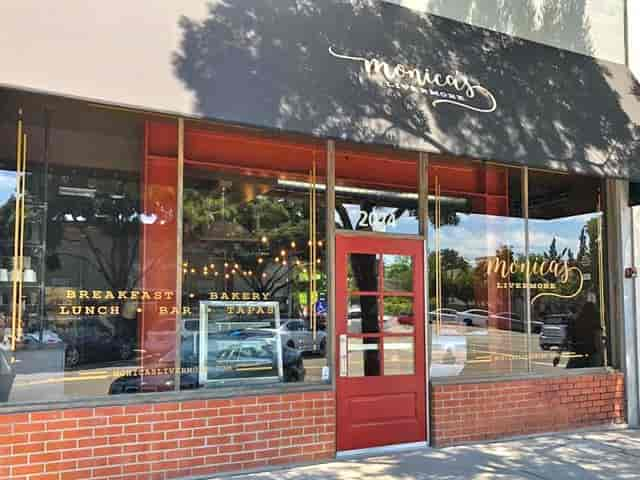 About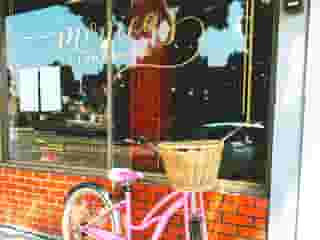 About Us
Set in the historic building of one of Livermore's original winery's, Monica's Livermore is dedicated to creating handcrafted breakfast and lunch American "comfort" food and baked goods taking into account the season and availability as well as natural, local, organic, and sustainable ingredients whenever possible.

Monica is a farm-to-table devotee that celebrates the efforts of the growers, ranchers, brewers and winemakers who are our neighbors, purveyors and friends. We source our products from purveyors who share our vision and passion and create ingredients that we believe to be the best available. All menu items and condiments including the mayonnaise (aioli) and all of our buns are house made daily. Because we use upscale ingredients and pay great attention to detail our version of comfort food comes from the heart and it is highly noticeable in the presentation and flavor of what you will receive. Signature and seasonal baked goods such as our scratch-made cinnamon rolls and biscuits will be hand made by our in house bakers and available daily as well. We will also be featuring Sheridan's Custom Cakes for all your special occasions.
— Coming Soon —
At Monica's we will offer an amazing selection of rotating craft beers on tap and bottled beers that are locally and regionally sourced, as well as a delicious selection of local and regional wines. We will offer freshly squeezed (in house) juices and our soda is locally made by a company that makes it naturally using cane sugar. Our coffee service will begin with a selection of coffee beans that have been sourced from a local artisan company named Big House Beans. They specialize in hand roasting small batches and sourcing fresh beans direct from the plantations. Our master craftsmen baristas will measure and grind for specialty espresso drinks as well as single source regional coffee using delicate pour over or filter drip techniques ensuring the freshest cup possible. Teas and other specialty beverages will be available daily. Monica's Livermore plans to be a Certified Green business.